Landscaping to attract birds and wildlife is a wonderful way to provide the essentials: food, water, and shelter. Variety is the key to a successful backyard habitat. Here are some key elements to consider: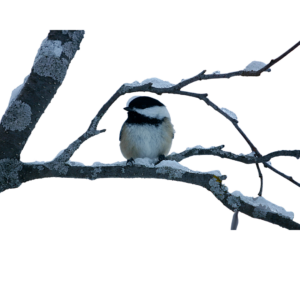 Conifers & Evergreens: Provides shelter, nesting material, space and food.
Deciduous Nut Bearing Trees: Provides nesting sites, shelter and high fat food.
Fruit Bearing Trees & Shrubs: Provides food, which sometimes lasts into the winter months.
Flowering Trees, Shrubs & Plants: Provides nectar which attracts nectar and insect eating birds.
Grasses & Legumes: Provides nesting materials, shelter and food.
More Ideas:
Variety makes a diversified habitat.
Provide a water source birdbath or a small pond is even better with a shallow area for birds to drink and bathe.
Snags (dead trees) and brush piles make great nesting sites and places for shelter for wildlife.
Backyard habitats can be certified through the National Wildlife Federation – www.nwf.org.
Check with your local nursery for specific plants that work well in your area.
Think native species organizations, like "Wild Ones" at www.for-wild.org, can help you learn what native species are in your area.